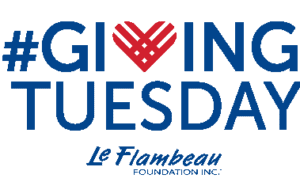 #GivingTuesday is a global day of giving fueled by the power of social media and collaboration.  Celebrated on the Tuesday following Thanksgiving (in the U.S.), #GivingTuesday kicks off the charitable season, when many focus on their holiday and end-of-year giving.  One of the best ways to get involved is by supporting non-profit organizations uch as Le Flambeau Foundation, focused on building sustainable solutions for our global community, via education.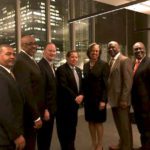 Incorporated in 2007 as a non-profit organization under Section 501(c)(3) of the U.S. tax code, Le Flambeau Foundation is dedicated to intellectual infrastructure development for Haiti via the provision of educational opportunities for Haitian youth. Our accomplishments include the awarding of full college scholarships, THE SPARK of Le Flambeau English technology enabled language learning program, Summer English language based preparatory sessions in Cap-Haitian, and Le Flambeau laptop computer clubs.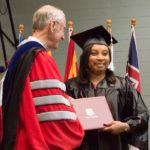 Le Flambeau Foundation has been fortunate enough to establish these programs quietly, yet consistently, for over a decade. But, to do more with greater impact on a larger scale we are marking this milestone publicly as both, a 10th Anniversary Awards Celebration and, what we know will be a new paradigm initiative, launched in October with the target of increasing the capacity of the foundation to deliver more programming that will reach and benefit more youth in Haiti via access to education; ultimately impacting job creation and elevation.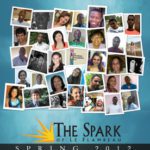 The fundraising campaign was launched at our 10th Anniversary Awards Celebration at the University of Chicago Booth School of Business – the place where the torch for our mission was first lit. We invite you to join us now in making a tax deductible contribution (one year-end donation or pledge to monthly support) by clicking here.
Thank you for your commitment and for passing your torch forward!
J. St.Lot-Gervais, J. Puchner, T. Wright, G. Collingwood, S. Colas-Gervais