Aljazeera, by Teresa Bo, December 30, 2017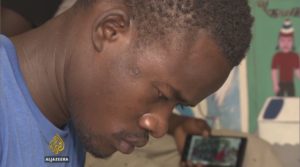 Artists in Haiti are turning garbage into politically-infused art that gives a voice to the poorest in society.
A resistance movement that originated in the slums of the capital, Port-au-Prince, is adding a creative twist to everyday objects.
Al Jazeera's Teresa Bo reports from Port-au-Prince.
click below to see video