As we move forward with 2018, carry with you examples of the many positive constributions Haiti has made to the U.S. and to the world.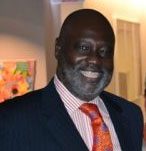 Haiti's conributions to the U.S. are an integral part of the very fabric that makes America great.
1779 – During the Battle of Savannah Haitians fought alongside Americans and sacrificed their lives fighting for American Independence, from their British occupier.
1780– Jean Baptiste Point du Sable, a Haitian fur trader, founded what is now modern day Chicago, the 3rd largest city in the U.S., which also gave us our first black president.
1803 – The Haitian Revolution destabilized the French economy forcing France to sell their territory in what is known as the Louisiana Purchase, where Thomas Jefferson was able to barter for 3 cents an acre. This created vast Westward expansion of the original 13 colonies growing America over 40% in size, with not one shot fired. To date this is the one of largest land deals in U.S. history.
1948– After the tragedies of the Holocaust, Haiti became a founding member of the United Nations and co-signed the Universal Declaration of Human Rights which is the pillar of U.S. foreign policy.
The people of Haiti are defined by their resilience to oppression and ability to overcome any and all hardships. They are writers, social activists, and most importantly human beings. America is a nation of immigrants and Haitians are an integral part of the very fabric that makes America great. We continue to be enriched by the gifts that they and others bring to our shores.
Alexandre Dumas ● W.E.B. Dubois ● Wyclef Jean ● Senator Emile Saint-Lot ● Dr. Luc L. Colas ● Toussaint Louverture
Jean St.Lot-Gervais
Jean St.Lot-Gervais is president of Le Flambeau Foundation, Inc.