General Donation – will assist in making all of the programs possible and is appreciated (donate now)
THE SPARK of Le Flambeau exchange programming support – volunteer staffed, support educational awards (computers, host service, TOEFL stipends, books, certificates, etc.) and recognition events (donate now)
Le Flambeau Foundation Scholarships – full 4-year scholarships to attend school in the U.S.  Emphasis in areas that offer the greatest immediate productivity returns for the students and for Haiti.  Upon completion of the scholarship term the students return to Haiti destined to be in pivotal roles as mentors and re-builders for the new sustainable Haiti.   Sponsor a student (see example below).  Team sponsorships available (pull together a group of friends to raise funds for full or partial awards) – all names will be acknowledged (as you wish).  Scholarships awarded case-by-case based on availability of funds and the proper student candidate that meets the quality and previous Foundation engagement standards required.  Call (305.596.2819) or e-mail (info@leflambeau-foundation.org), or (donate now)
Adopt- a-student  – The students are exceptionally driven, bright, leadership talented, and passionate about Haiti.  Be the difference in a young person's life and make a difference for Haiti.  Adopt-a-Student.  Full or partial adopt-a-student sponsorships available for a young person in Haiti.   Team sponsorships (where you pull together a group of friends to raise the funds) also available.  Sponsor a student and make a difference today.  Contact us at 305.596.2819 or info@leflambeau-foundation.org, or (donate now) – we have several candidates who are ready now.
TOEFL Test Stipends – sponsor a student in preparing for the TOEFL Test – donate their test fee  ($160) or a study Guide set ($40), or both (donate now)
Donate English Language Learning CD Sets – special CD sets developed for Le Flambeau Foundation, allows students to accelerate learning by going from Creole directly to English, purchase a set (or sets) and donate it to an active Le Flambeau Foundation student in Haiti.  Purchase & Donate Now.
Corporate Partner – various opportunities (info@leflambeau-foundation.org)
School Partnerships – we welcome schools, various opportunities (contact us now)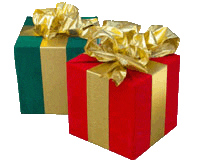 If you are sending this as a  gift to someone you care about (in addition to the student(s) who will benefit),  be sure to include the name and e-mail address of the person who should be receiving recognition and the special e-card.  You may choose either donation formats (monthly subscriber donation or lump sum donation) for the Le Flambeau Foundation gift package.  To donate and send your gift now click here.
For additional details on sponsorship opportunities, please call 305.596.2819 or e-mail info@leflambeau-foundation.org
The Le Flambeau Foundation and the youth in Haiti, who will benefit from your support, thank you for your leadership in making a difference now!